Meet Dr. David Rivera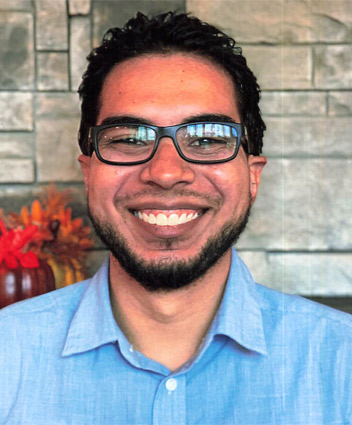 Dr. David Rivera attended Life University in Marietta, GA, the largest chiropractic school in the world, where he graduated summa cum laude in 2018. Prior to attending chiropractic school, he obtained a BS in Athletic Training at the University of Puerto Rico and was awarded for highest GPA in the program in 2014.
After discovering chiropractic from sustaining injuries playing tennis, he became motivated to become a chiropractor and help people achieve health through chiropractic care. While at Life University, Dr. Rivera was active as a supplemental instructor for courses involving the treatment and diagnosis of orthopedic and neurological conditions. In addition to being certified by the National Board of Chiropractic Examiners (NBCE) in the United States, Dr. Rivera is also certified by the Canadian Chiropractic Examining Board (CCEB).
Dr. Rivera is passionate about working with pregnant and postpartum women, which led to additional training from the International Chiropractic Pediatric Association (ICPA) and subsequent Webster Technique and Perinatal Care certifications. Webster Technique focuses on achieving proper function in pregnant women to achieve an optimal pregnancy.
Dr. Rivera is fluent in Spanish and enjoys working with all types of patients by helping them realize the great benefits of chiropractic care. He looks forward to serving the seacoast community for years to come. Outside the office, Dr. Rivera is a tennis enthusiast and also enjoys crossfit and escape rooms.
Post-Doctoral Certifications:
ICPA Webster Technique
ICPA Perinatal Certification
Spinning Babies Aware Practitioner – In progress
Activator Method Chiropractic Technique – Advanced Proficiency Rated
Torque Release Technique – Advance Proficiency Certified
RockTape – FMT Basic and Performance Certified
Book an Appointment
Contact us today to schedule an appointment with Dr. Rivera!

Dr. David Rivera | (603) 433-2447