Massage Therapy at Port City Chiropractic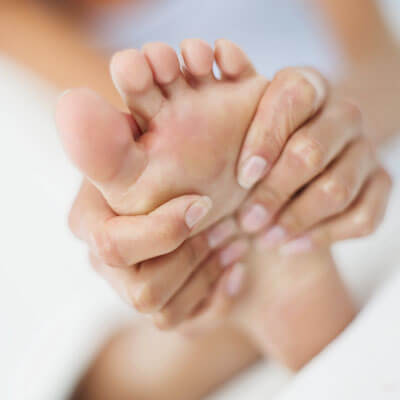 While you may think of massage as a luxurious spa treatment, massage can benefit everyone. Massage helps your lymphatic system and musculoskeletal system, and that reports back to the nervous system and allows your brain to take a break.
As there's so much stress in the world right now, I can't imagine someone not getting a massage. It's an easy way to make sure you get some time to relax.
– Dr. Shapiro
Benefits of Massage
Here are some of the many benefits of massage therapy:
Alleviates pain
Reduces anxiety and stress
Improves sleep
Boosts the immune system
Promotes muscle relaxation
Lowers blood pressure
Types of Massage
Christy, our massage therapist, is highly experienced and skilled in providing both Swedish and deep tissue massage. Here's a look at these two types of massage and how they may benefit you:
Swedish – This is the best known and most widely used type of massage therapy today. Swedish massage is a gentle, full-body type of massage that uses five different techniques. Swedish massage relieves stress, promotes relaxation, and increases circulation.
Deep tissue – With this type of massage, you can get relief from musculoskeletal issues that include sports injuries and strains. Deep tissue massage applies sustained pressure using deep strokes.
Cupping Therapy – Increases blood circulation to the area where the cups are placed. This may relieve muscle tension, which can improve overall blood flow and promote cell repair. It may also help form new connective tissues and create new blood vessels in the tissue.
Hot Stone Therapy – Helps melt away tension, ease muscle stiffness, and increase circulation and metabolism. Hot stones, when coupled with massage, also help to expand blood vessels, which encourages blood flow throughout the body.
FAQ
Does my health insurance cover massage therapy?
Some insurers cover massage, but we recommend that you check with your insurer before your massage appointment to make sure you're covered.
Do I have to get undressed during my massage?
It's always your choice as to how much you undress during your massage therapy session. You can talk with Christy before your massage and specify the areas of your body on which you want her to work-and which ones to avoid.
Before your massage, Christy will give you a sheet to cover yourself with and allow you to undress privately. She will use proper draping techniques once she begins your massage.
How often should I receive a massage?
It depends on what your goals are. If you're looking for stress reduction, we recommend having a monthly massage. Weekly sessions are recommended if you're getting a massage to relieve injury-related pain or muscle tightness.
Book Your Time Today

Massage Therapy Portsmouth, Dover, Kittery, Durham NH | (603) 433-2447