Nutrition Consultations at Port City Chiropractic
Meet Sarah Karaman, MSACN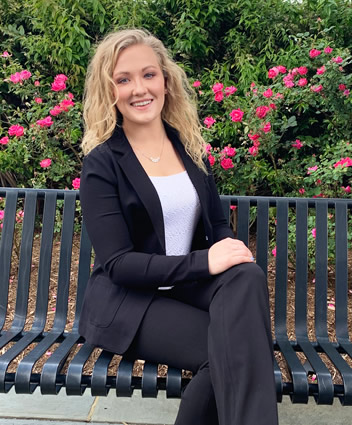 Sarah's passion for nutrition and helping others heal stems from her own journey with chronic illness. As a teenager, she was diagnosed with several hip deformities which prompted a series of reconstructive surgeries, spinal nerve block injections, a laundry list of medications, and other treatments; until she was eventually diagnosed with CRPS (Chronic Regional Pain Syndrome).
Educational Journey
She started her educational journey with a bachelor's degree in Exercise Science. During her time in undergrad, her professor brought non-pharmaceutical treatment options to her attention, and so started her path towards recovery and her passion for food as medicine!
After she finished her undergraduate, she obtained her Master's degree in Clinical Nutrition from New York Chiropractic College, and now see's clients for private consultations helping them heal from a range of conditions!
Nutrition is Her Mission
Sarah understands exhausting all your options, feeling hopeless, getting no answers, while symptoms progressively worsen. Her mission is to help as many people as she can discover the powerful relief that Clinical Nutrition can bring. It healed her when she had felt all hope was lost and had nowhere left to turn, and she wants that for you too.
In Her Spare Time
In her free time, you will find her hiking with her boyfriend and dog, at the gym, cooking/baking, or reading the latest nutrition research.
Book Your Time Today
Contact us today to schedule an appointment for Nutritional Consultations. Please note that insurance does not cover this service.
BOOK HERE »

Nutritional Consultations Portsmouth, Dover, Kittery, Durham NH | (603) 433-2447