Your Expert Portsmouth Chiropractor
Experience Fast, Natural Pain Relief & Lasting Results
At Port City Chiropractic our multifaceted approach to health works to quickly give each individual results – whether you're here for pain relief, rehabilitation, maintenance, or addressing long-term health goals and wellness. Dr. Shawn Shapiro will create a customized treatment plan to relieve your pain and get you on the path to a pain-free life.
Your wellness journey starts here. Free virtual consultations are available. Call us at (603) 433-2447 or book your appointment online to get started!
We participate with many local insurance plans such as Aetna, BCBS , United HealthCare, Ambetter, Cigna and Medicare, among others. We're open late to serve you better.
Don't live in pain – call us today!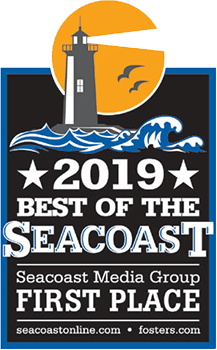 Discover Relief From Pain With Expert Chiropractic Care
Are your suffering from any of the following conditions?
Back pain
Carpal tunnel syndrome
Headaches
Neck pain
Pregnancy related pain
Sciatica
Scoliosis
Slipped discs
Stress
Whiplash
Digestive problems
Migraines
Get the fastest results in the shortest amount of time.
Call (603) 433-2447 now to book your consultation.

Portsmouth's Top Recommended Chiropractor
Call Us Today! (603) 433-2447


Book Your Appointment Online
CONTACT
Port City Chiropractic
100 Griffin Rd Unit C
Portsmouth, NH 03801
T: (603) 433-2447
F: (603) 433-6447
Office Hours
M
8:30 – 12:30
2:00 – 5:30
T
8:30 – 12:30
2:30 – 5:30
W
8:30 – 12:30
2:00 – 5:30

FIND US
Please park in the famous "Whale Mural Parking Lot." Our offices are on the second floor of the Worth Building above the Friendly Toast. This a pay-for-time lot.
Chiropractor Portsmouth, Dover and Kittery NH | Port City Chiropractic | (603) 433-2447