Hypnotherapy at Port City Chiropractic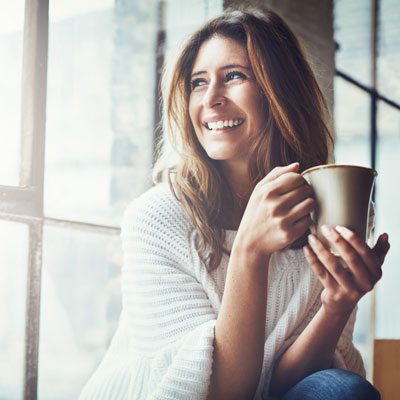 Would you like to kick the habit? Reduce anxiety in your life? Hypnosis is effective in addressing these and other issues. Hypnosis is about working with your subconscious mind to remove mental blocks to healing and living the life you've dreamed about!
Dr. Shapiro
provides hypnotherapy based on the book he's currently writing. "The premise is to take the voice inside that's saying bad things and turn it into an allied employee who will help you," he said.
Common Issues That Hypnotherapy Can Help
Anxiety
Depression
Fears and phobias
Pain management
Sleep disorders
Smoking cessation
Weight loss
What to Expect
If you've never received hypnotherapy before, rest assured that you will be in highly capable hands with Dr. Shapiro. You can sit in a comfortable chair or lie on a table. Then he will put you under hypnosis. "Everybody goes into hypnosis each day whether they know it or not," he said.
Then Dr. Shapiro will make suggestions and put you in situations that make you think you've already overcome your particular problem.
Please allow about an hour and a half for your first visit. Subsequent appointments usually take 45 minutes to an hour.
FAQ
Hypnosis is a dream-like state of mind, similar to a state of mind of an individual in deep meditation or prayer. Day-dreaming is also considered an altered dream-like state of mind.
How do you know if I can be hypnotized?
If you are willing to resolve your problem once and for all, nothing can stand in your way. If you are not sure about fixing the problem, we can help you realize why not.
Will I have any control while being under hypnosis?
Rest assured that you are in control all the time during your hypnotherapy sessions. You are able and invited to discuss any concern with Dr. Shapiro.
How often will I need to come in?
It depends on the person. We had a patient come in who wanted to give up e-cigarettes. After just one sessions, the patient threw the JUUL out in the lobby and never smoked again.
For those who want to quit smoking, we usually recommend that patients have 3-5 sessions. Again, it all depends on the person.
Does insurance cover hypnotherapy?
No.
Book an Appointment
Contact us today to schedule an appointment for hypnotherapy!
CONTACT US »

Hypnotherapy Portsmouth, Dover, Kittery, Durham NH | (603) 433-2447