Local Resources for Pregnancy, Birth, & Postpartum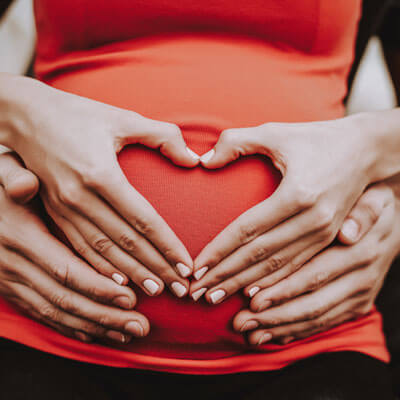 Prenatal Massage, Birth Doula, Placenta Encapsulation
Kate Gan, Womynkind
314B Central Ave
Dover, NH 03820
603-722-0465
womynkind.com

Homebirth Midwife
Jessica Davis, Roots of Life Midwifery
207-923-1739
rootsoflifemidwife.com
Birth Doula, Childbirth Educator
Emma Dolan
207-351-7486
emmadolanbirthdoula.com

Birth Doula, Women's Life Coach
Samantha Yeaton
603-988-7622
samanthayeaton.com

Acupuncture, Arvigo Therapy*, Peristeam Hydrotherapy**
Thalia Dain, Radiance Natural Health
314B Central Ave
Dover, NH 03820
603-534-2334
radiancenaturalhealth.com

Acupuncture
Emily Pendergast, Wild Roots Acupuncture & Wellness
7 Hanson St.
Dover, NH 03820
603-828-7477
portsmouthacupuncture.org

Acupuncture (Specializing in Fertility)
Dr. Katherine Alexander Anderson, Rhythms Acupuncture
2 Greenleaf Woods Dr #202
Portsmouth, NH 03801
207-615-4240

rhythmsforwomen.com


Pelvic Floor Physical Therapist
Emily Spencer, Oceanside Physical Therapy
118 Portsmouth Ave, Suite B101
Stratham, NH 03885
603-580-4494

oceansidept.com

Pelvic Floor Occupational Therapist
Ashton Frey, Integrative Pelvic Health/Relief Parenting
1 Merill Industrial Park, 
Hampton, NH
603-740-2101

integrativeph.com

Lactation Consultant
Wendy Jordan, Seacoast Lactation Services
603-531-3628
seacoastlactation.com

Lactation Consultant
Ashley Britain, Relief Parenting
1 Merrill Industrial Dr Building E, 2nd Floor,
Hampton, NH 03842
603-910-5497

reliefparenting.com
Perinatal Mental Health
Marisa McCutchen, Marisa McCutchen Counseling
207-503-2302

marisamccutchen.com


Postpartum Mental Health
Mary Sanker, Be. Counseling
2
51 Central Ave Office 3
Dover, NH 03820
978-378-0331
marymartina.com


Women's Nutritional Counseling
Shelby Guptill, Shelby Guptill Nutritional Counseling
10 Strawberry Dr Suite 9
Dover, New Hampshire 03820
603-609-7502

shelbyguptill.com


Naturopathic Doctor
Dr. Alyssa Marley, Quinn Family Health
875 Greenland Road Unit B11
Portsmouth, NH 03801
603-945-8119
quinnfamilyhealth.com
Hypnobirthing***
Hilary Camire, Gentle Harmonies
603-953-5409
gentleharmonies.com
All-in-One Parenting Center
Relief Parenting Respite & Resource Center
1 Merrill Industrial Dr Building E, 2nd Floor
Hampton, NH 03842
603-910-5497
reliefparenting.com
Baby, Child, & Family Photography
Meghan Mongroo, Arabella Design Studio
603-828-3506

arabelladesignstudio.com


*Arvigo Therapy is best known for the correction of the prolapsed, fallen or tilted uterus, though its beneficial applications are far-reaching. It can also be a great ally throughout the spectrum of pregnancy, birth, and postpartum care, as well as fertility challenges.
**Peristeam Hydrotherapy is a process that involves boiling water in a pot, allowing the water to cool to a comfortable temperature, then sitting, squatting or standing over the pot so that the steam can reach the vulva and vaginal canal. The water is often infused with minerals and/or herbs to enhance the healing qualities of the steam. Results from the latest research suggests significant benefits for postpartum recovery and reproductive health.
***Hypnobirthing aims to help a woman deal with any fear or anxiety she may have around birth. It involves various relaxation and self-hypnosis techniques to help relax the body before and during labor and birth.

Local Resources Port City Chiropractic | (603) 433-2447