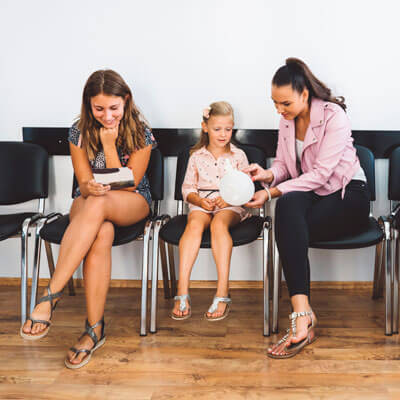 New Patients
Welcome to Port City Chiropractic! Our patient-focused process is designed to be effortless and reassuring. We think you'll find that how we do things is different from any other chiropractic or medical office.
Before You Arrive
Please bring any X-rays or studies with you if you want Dr. Shapiro to look at them. You will get an email with a link to the paperwork that you can complete online, making your visit efficient.
Telemedicine consultation
During the COVID pandemic, you can elect to have your initial consultation with Dr. Shapiro online, which will reduce the time you spend in the office on your first appointment.
We will do a consultation and get to the root of the problem and find out how it started. Dr. Shapiro then will do diagnostics which includes the following:
Full spine X-rays, if necessary
A non-invasive thermal scan of the spine
A scan of your feet to help assess your posture
Please allow 45 minutes for this visit.
This report of findings appointment takes about 15 minutes. We will let you know what's wrong with you, if we can help, how long it will take, and how much it will cost. You will then receive your first chiropractic adjustment.
Schedule an Appointment
Contact our Portsmouth practice today to book a convenient appointment! We are open late and have Saturday appointments available.
CONTACT US »

New Patients | (603) 433-2447