Nutritional Reflex Testing at Port City Chiropractic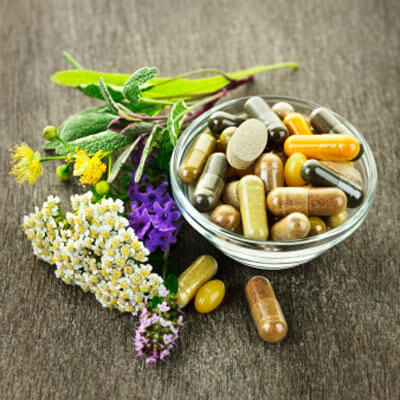 Did you know that most illness is due to multiple biochemical imbalances in the body? These imbalances can result from nutritional deficiency, genetic predisposition, emotional states, or toxic overload.
If you have one or more health conditions that won't go away or gone to different doctors but didn't get the results you were hoping for, we can help. At our Portsmouth practice, we offer a solution with Nutritional Reflex Testing (NRT). It's a stand-alone service, and we see people come from all over New England to receive it.
How Nutritional Reflex Technique Works
With NRT, Port City Chiropractic takes information directly from your body through muscle testing. The results tell which areas of your body are deficient or not functioning properly. We will have an idea of what remedies might be available to help with that problem.
Dr. Shapiro will activate a point by touching a reflex spot linked to a particular condition. When contact is made with an active point, it causes the energy field around it to weaken. The result is a loss of energy of non-essential function.
Uncovering Imbalances
The body is always striving to stay balanced. To maintain this balance, energy is continually flowing along energetic pathways to nourish the organs and tissues of the body. NRT testing allows Dr. Shapiro to identify imbalances in your body by testing energy points along these pathways. He will then identify the nutritional, homeopathic, or herbal substances to help restore normal function.
What to Expect
You will meet with Dr. Shapiro for a consultation to discuss what you've tried that's made the problem worse. "I will do a quick scan of the body through muscle testing and test it again for toxins and test it again for supplements that would help a patient's particular problems," he said.
Your appointment will include the following:
An evaluation of any current lab findings
A review of your symptoms
Suspected food sensitivities
A dietary assessment
After your NRT session, Dr. Shapiro will order appropriate homeopathics. Please allow 60-90 minutes for this initial appointment.
Dr. Shapiro will have you return for a second evaluation to review his findings and provide you with a tailored health plan. In this second visit you will be able to pick up the homeopathic products recommended.
We will have you come back for checkups to see how you're doing. Once you start fixing one problem, another issue may become primary in the body. We may need to increase the dosage of a particular supplement or herb.
These follow-up visits are scheduled at two- to four-week intervals depending on your progress.
Book an Appointment
Contact us today to schedule an appointment for Nutritional Reflex Testing. Please note that insurance does not cover this service.
CONTACT US »

Nutritional Reflex Testing Portsmouth, Dover, Kittery, Durham NH | (603) 433-2447